Teaching & Learning at King's
At King's, we understand a happy student is an engaged student. We know the reward that comes from extending yourself and the growth achieved if you are willing to accept the challenge of trying your hardest. Young people need variety and challenge. They want teachers who take them seriously, but who also have a sense of humour. Most of all, they need to feel secure and supported in their learning environment. By helping our students to set goals, and by ensuring students receive ongoing feedback and support, we aim to ensure students' needs are met. Teaching our students that choices have consequences, and by demonstrating daily that we stand beside them as they make those choices, we help them navigate through the important decisions required as they grow through their school journey.

Teachers at King's are highly skilled and experienced in their fields. They have a genuine passion and commitment to lifelong learning and are continually growing in order to ensure students are provided with contemporary, 21st century learning experiences that meet their changing needs. In order to effectively do this, a common vision for teaching and learning at King's across ELC-Year 12, together with eight key principles, provides an excellent foundation for teachers to support students to understand where they are now, where they need to go and how they are able to get there. Our aim is to ensure all students are provided with opportunities to maximise their learning and flourish.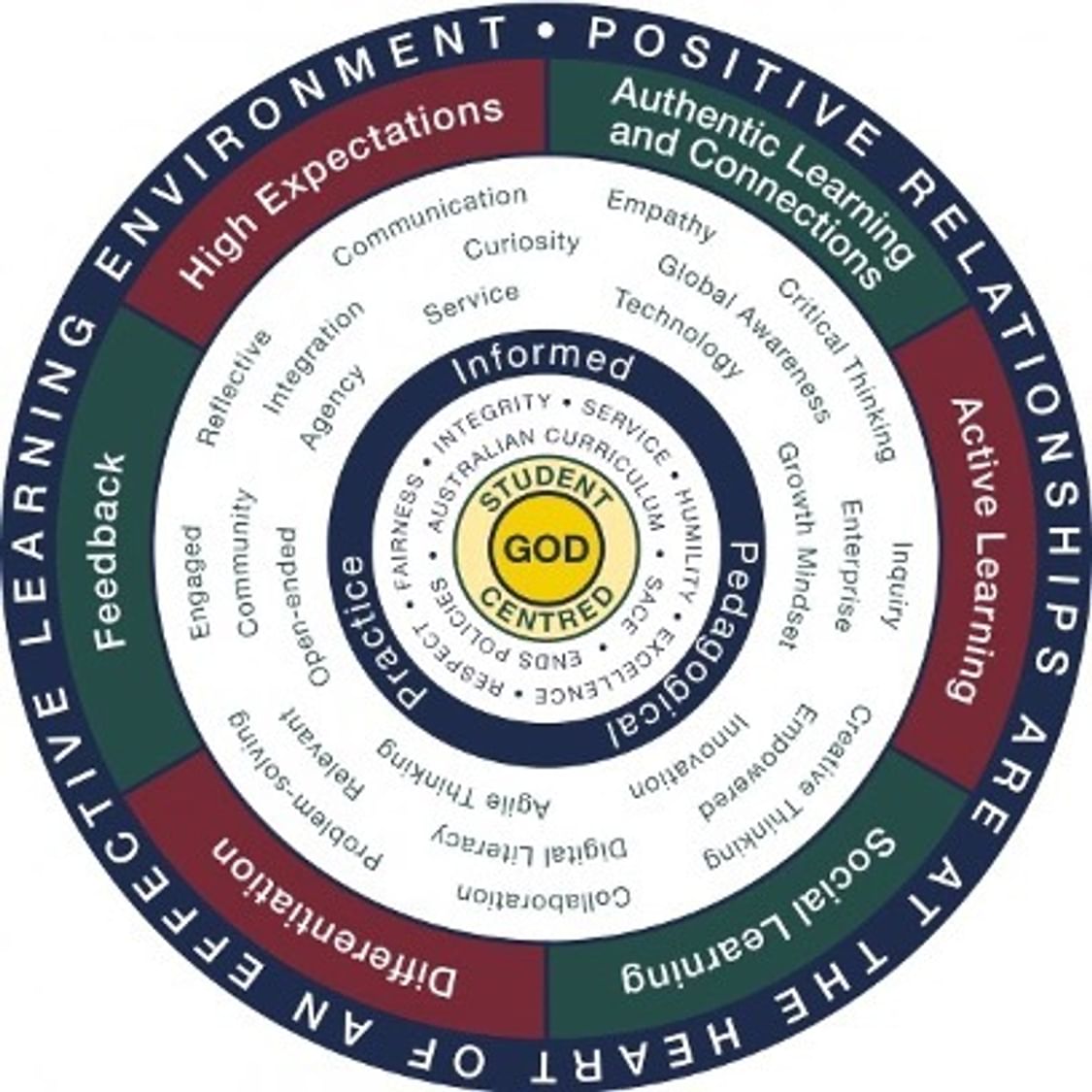 Key Principles
Positive student/teacher relationships are at the heart of an effective learning environment. Students are valued, respected, supported and safe.
Authentic learning creates connections to prior knowledge and builds upon that in a logical and sequential manner, taking into account students' socio-cultural environment, to be relevant and meaningful.
High expectations and a rigorous curriculum enable students to strive for excellence and gain confidence, self-belief and motivation.
Differentiated learning environments are: responsive to change; meet individual needs, strengths, interests, and goals; and maximise student engagement and success.
Active learning experiences encourage personal growth in students through questioning and critical, creative and reflective thinking to engage, inspire and challenge.
Social learning provides opportunities for students to cooperate and collaborate as they share learning experiences together. They benefit from the perspectives and skills of others.
Feedback on student learning is fair, timely, effective and ongoing to promote understanding and skill development.
Pedagogical practice is well informed, applies educational theories and evidence, and is data-driven.
Enrichment Programs
Enrichment programs in creative and academic pursuits, physical recreation, sport, cultural activities and performing arts aim to nurture the whole person. In a loving, Christian environment, all students are encouraged to explore their faith, develop leadership qualities, and contribute to the common good.